Microsoft 365 ( Office 365) - your digital workplace
For several years, the way and with whom we collaborate has changed dramatically: we work in different locations, with different devices and with people scattered all over the world. All this can be perfectly organized thanks to Microsoft 365 (Office 365) functionalities.
Teams
Microsoft Teams is THE collaboration tool for businesses. In an easy way you can organize all documents, emails and messages in a team structure.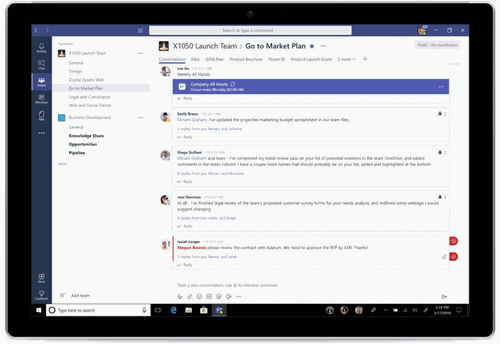 SharePoint
Microsoft SharePoint makes it child's play to collect, structure, manage and retrieve digital information. Document management, intranet or extranet, a search center,... SharePoint can do it all!
Flow
With Flow, processes that are repetitive and standardized can be automated using workflows. No more time-consuming, manual follow-up!